Login
Log in if you are a member of The Insiders with an account.
Dont have an account? Register
Trend alert: the air cut
03 Mar 2023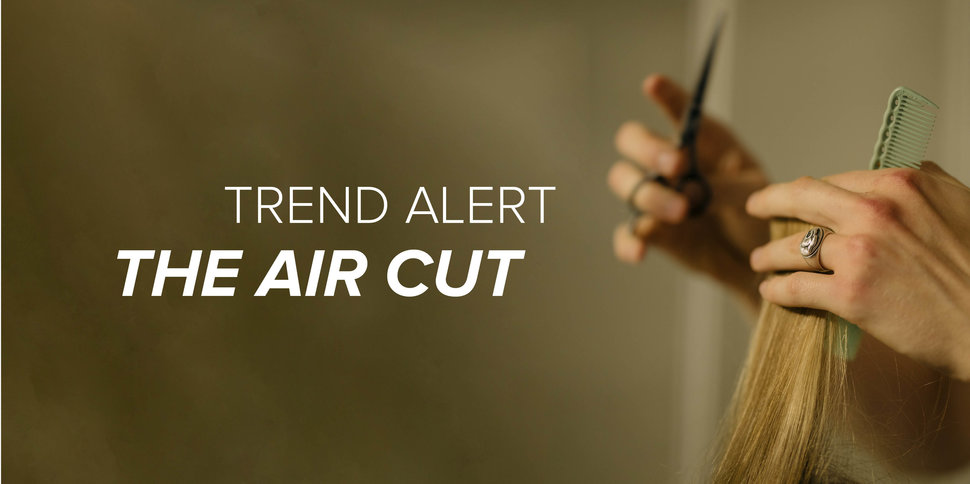 It may seem like a typo, but it's not. The air cut is the hair trend that's going to dominate spring 2023. Lots of layers, volume and a glamorous feel: that's what this cut is all about!
 WHAT IS AN AIR CUT? 
You could call the air cut the glamorous sister of the wolf cut. Less grungy, more glam. With an air cut, layers are cut closely together and packed in around the face to create a framing effect and give new life to flat hair. It has a whispy, fluffy look that has a similar vibe to a nineties blow dry. And the best part is that this cut will give you loads of natural volume. Bye bye flat hair! This hairstyle works on both long and shorter hair (be sure to check out the airy bob, because we are in love!).
 WHAT HAIR TYPE DO YOU NEED TO PULL OFF THE AIR CUT? 
Fell in love with the air cut? Good news: the air cut looks great on almost any hair type. Especially when you've got fine hair, this cut will be a big transformation because you will gain heaps of volume. And while the air cut makes fine hair appear fuller, it allows thick hair to become lighter and lends more movement. This is because the layers reduce the weight of the hair in all the right places. The air cut also works great on curls, because it will make your curly 'do more voluminous and airy. And you know that we love voluminous curls. ;)
 HOW TO STYLE THE AIR CUT 
Okay, so when we're talking about the air cut, we are talking about volume. And while this cut adds natural volume to your 'do, styling is crucial to give it that glamorous look. With these three steps, you're going to rock the air cut:
First things first. To get that perfect combination of volume and airiness, you need the right base. We're talking about shampoo and conditioner. The

Daydream Volume Shampoo

removes all impurities so your hair becomes light, airy and voluminous. The Daydream Volume Conditioner adds to this by intensely nourishing the hair, without weighing it down. Both products contain a special pollution filter that wards off free-radicals that weigh the hair down throughout the day.


Before drying your air cut, add a lightweight volume spray to give your hair that extra oomph. The Date Night Thickening Spray adds volume and body while keeping the hair full and sexy, and that's exactly what you want for your air cut!


To get that luscious, feathery look, dry your hair with a blow dryer and a large round brush. Lift your hair at the roots and wrap small sections around the brush. Aim the blow dryer at it and pull upwards for maximum volume. The Thermal Round Brush Extra Large (or the

medium

, if you have medium length hair) is definitely up to this task. The Ceramic brush allows for even heat distribution in your blow dry and the strong yet flexible nylon bristles eliminate frizz and give the ultimate shine. Feathery, frizz-free and voluminous hair guaranteed!