Login
Log in if you are a member of The Insiders with an account.
Dont have an account? Register
Why your hair gets frizzy in winter and how to get rid of it
10 Nov 2022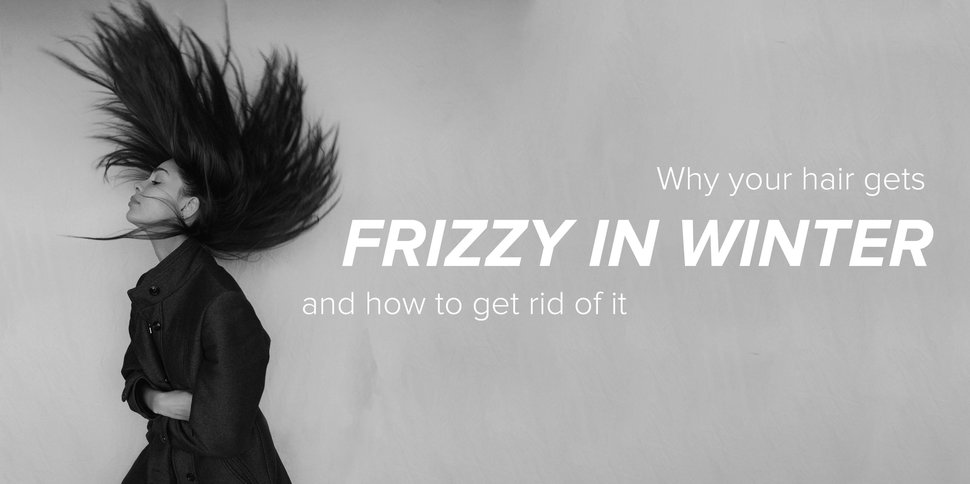 No matter the season, frizzy hair is something that you don't want. In winter, but also in fall, your hair gets frizzier than usual. But what is the cause? And how can you fix and prevent it? We will tell you all about it. Frizz-free winter days ahead!
 WHY DOES YOUR HAIR GET FRIZZY IN WINTER? 
First things first: why does your hair get frizzy in winter? Frizzy hair in winter can have multiple causes. Changes and differences in temperature, for instance. While it's cold outside, it's extra warm inside and that's something your hair can't deal with very well. The result? The hair loses moisture and gets frizzy. Also, with the colder temperatures, you start wearing different types of clothes and fabrics. We can't blame you for that, but things like scarfs and (wool) jumpers can make your hair static and frizzy.
Humidity also plays a part in causing frizzy hair in winter. In winter, the humidity is higher than usual. In reaction to that, your hair can get frizzy. Frizz in winter can also be caused in summer. If you don't properly protect your hair from sun, sea and the swimming pool in the summer, your hair will get damaged and more prone to frizz.
 BYE BYE FRIZZ, HELLO SMOOTH WINTER HAIR 
Okay, so knowing what causes frizz is one thing, but maybe even more important is knowing how to get rid of it and how to prevent it. We've got four tips for you so you can get through winter without frizz.
 Moisture is key 
Frizz is caused by a lack of moisture in the hair, so the key in fighting frizz in winter is focusing on using products that moisturize the hair. Use a moisturizing shampoo and conditioner or a moisturizing leave-in spray, like the My Hero Wonder Spray.
 Give your hair some extra love with a hydrating mask 
Since your hair is dealing with a lot in winter, you should be extra kind to it. Especially when your hair is not only frizzy but also dry, we'd recommend using a hair mask once a week. The Me, My Curl & I Hydrating Mask, for instance. This mask contains avocado oil and jojoba oil, giving your hair all the moisture it needs. It also contains a special ingredient that is proven to reduce frizz.
 Don't wash your hair too often and avoid hot water 
While washing your hair too often and using hot water is something you should avoid all year round if you want healthy hair, it's extra important in winter. We know; a long, hot shower is amazing when it's cold outside, but please be kind to your hair. Washing your hair with hot water will dehydrate the hair, causing frizz. Washing your hair too often will strip your hair of its essential oils that are needed to keep your hair shiny, healthy and frizz-free. So don't shower too often, too hot and always end you washing routine with cold water. Cold water closes the cuticles, reducing frizz.
 Quick fix: hair oil 
Frizzy hair can't be prevented all the time, but you can always fix it. To get rid of frizz, you can use hair oil. The Go With The Glow Hair Oil, for instance. This lightweight oil eliminates frizz while hydrating, detangling, softening and protecting the hair. It contains argan oil and cotton seed oil and while it hydrates the hair, it doesn't make it greasy, so you can use it whenever you want to get rid of frizzy hair!