Login
Log in if you are a member of The Insiders with an account.
Dont have an account? Register
THE INSIDERS CURLY HAIR ROUTINE AND PRODUCTS
14 Jan 2021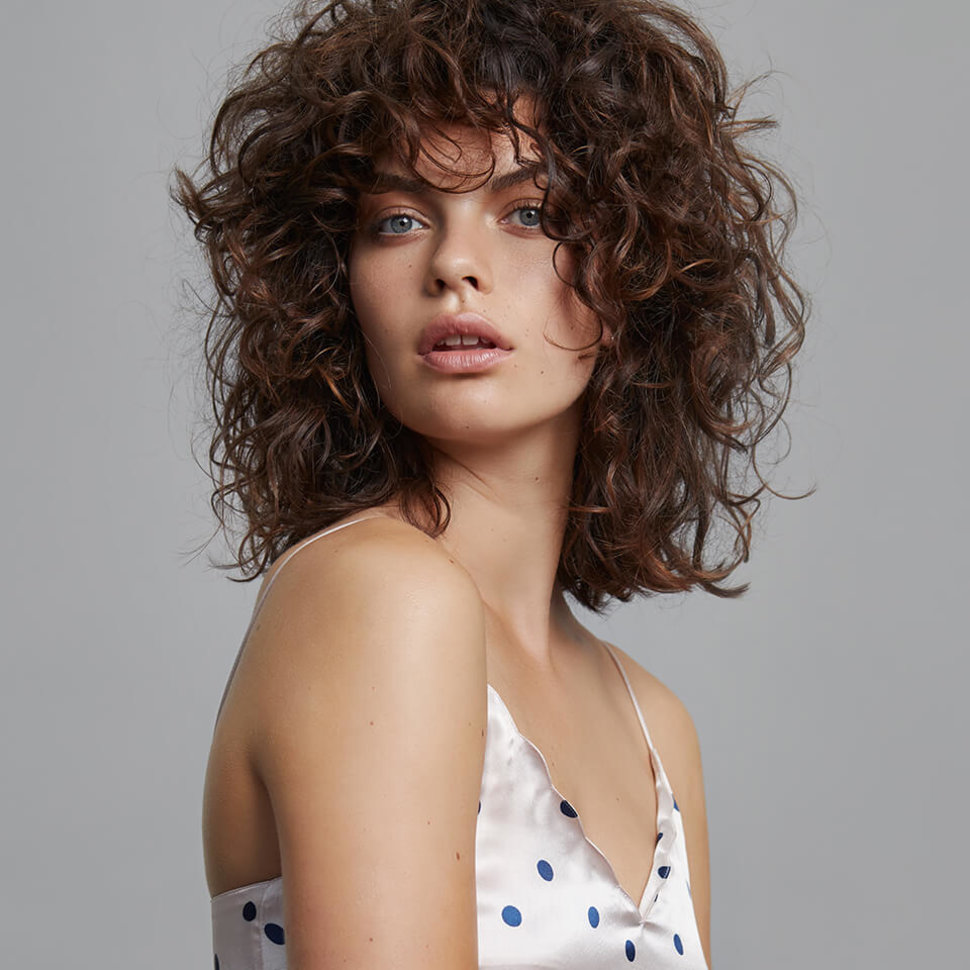 No curl is alike. Trust us, we know. Yet we have developed a set of products and a curly hair routine that benefit every type of curl. So whether you have type 2A wavy hair or 3C curly hair, let this be your curly hair guide.
WHY IT WORKS
All The Insiders Curl Crush products contain our Curl Activator, a mix of natural ingredients and Mirustlt CP, a curl perfecting styling agent designed to put the spring factor into curls. It has exceptional curl memory benefits and holds your waves or curls without any stiffness and frizz. The endlook: highly defined yet natural curls that are soft to the touch.
HOW IT WORKS: 5 STEPS
STEP 1: WASH YOUR CURLS WITH THE SHAMPOO AND CONDITIONER
Try to limit your wash days to once a week. Start your curly hair routine with our Bring the Bounce Shampoo, which is deeply hydrating and sulphate-free (meaning it is non-drying), and follow up with our nourishing and curl activating Bring the Bounce Conditioner. Swap the conditioner for our Me, My Curl & I Hydrating Mask whenever your curls need extra care and hydration.
Note! Avoid using any type of hairbrush. Comb your hair with your fingers or a wide tooth comb either before washing it or while the conditioner/mask is still in your hair.
STEP 2: APPLY YOUR STYLING CREAM
Rinse your hair thoroughly and squeeze out excess water with your hands. For soft and frizz-free yet defined curls, use our Velvetine Styling Cream. Prefer a little more hold and definition? Then opt for our Charmer Curl Potion instead. For extra hold, you can also apply our Curl's Best Friend Styling Mousse in combination with the Velvetine or Potion. Divide your cream(s) of choice between your hands and apply evenly to your hair, starting at the roots and working it through to the ends with your fingers.
STEP 3: SCRUNCH, SCRUNCH, SCRUNCH!
Take the Curl Coach Anti Frizz Towel and use it to scrunch your hair all over. Hold your hair upwards in the towel for a few seconds each time you scrunch it. Do not rub and make sure you avoid any friction! Repeat scrunching your hair for about one minute in total.
STEP 4: DRY YOUR CURLS
Wrap your curls in the Curl Coach Anti Frizz Towel and leave it there as long as desired. Then air dry your curls or use our Professional Ionic Hairdryer and Curl Diffuser. Use low heat, as curly hair is already dry and prone to heat damage. To prevent frizz, don't touch your curls while drying them.

STEP 5: REFRESH YOUR CURLS BETWEEN WASHES
Postpone wash day by using our Rebound Curl Refresher Spray. This spray rejuvenates your curls and brings back soft bounciness between washings. Spray it evenly onto dry hair until thoroughly dampened and gently scrunch the curls back into shape with your hands. For extra volume between washings, you can also add some more of our Styling Mousse. Then allow it to dry naturally or use your diffuser. Fake it till you bathe it ;-)

Extra tip: always go to a hairdresser that is used to cutting curls. A proper cut makes a huge difference.