Login
Log in if you are a member of The Insiders with an account.
Dont have an account? Register
SUMMER DEAL! GET A FREE ANTI-FRIZZ HAIR TOWEL
02 Aug 2021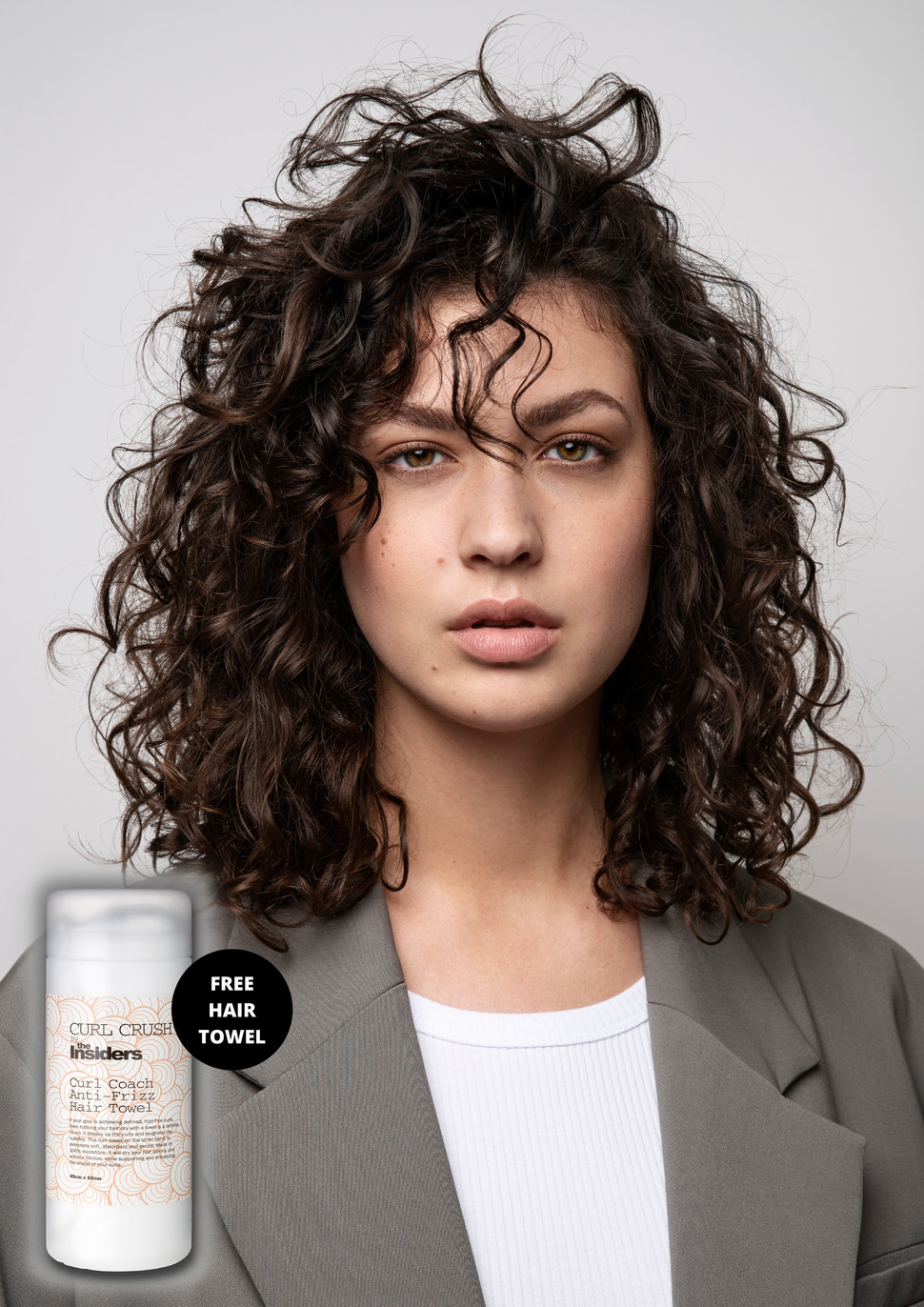 WHY CURL CRUSH WORKS
Curl Crush was created to give you highly defined and healthy curls that are soft to the touch. No matter what curl type you have, these products will not weigh your hair down and will make each curl and wave bounce. That's because The Insiders Curl Crush products contain our 'Curl Activator', a mix of natural ingredients and Mirustlt CP, a curl perfecting styling agent that puts the spring factor into curls. It has exceptional curl memory benefits and holds your waves or curls without any stiffness and frizz.
WHY YOU WANT THIS TOWEL
If you desire defined and frizz-free curls, then you shouldn't use regular towels to dry your hair; they disrupt your curl pattern and roughen your cuticles, leaving your hair frizzy and flat. Our Curl Coach Anti-Frizz Hair Towel however, does quite the opposite. It's extremely soft and absorbent and will dry your hair quickly and without friction. At the same time, it supports and enhances the natural shape of your curls.
We can go on and on about the benefits of the Anti-Frizz Hair Towel, but we'd rather let you experience it for yourself! Hence this lovely summer deal: buy two Curl Crush products, and get a free Curl Coach Anti-Frizz Hair Towel to work magic on your curls.  
CHOOSE 2 PRODUCTS FROM…
Not familiar yet with the Curl Crush collection? Let us briefly introduce you to the Curl Crush products.