Login
Log in if you are a member of The Insiders with an account.
Dont have an account? Register
NEW: Chocolate Brown & Caramel Blonde Colour Masks
01 Feb 2023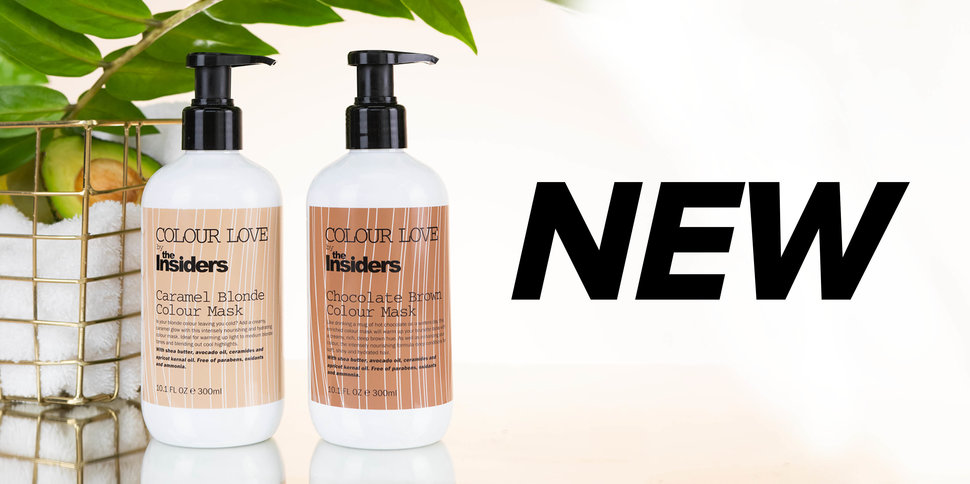 Breaking news: the Colour Love family has just gained two new members! In this blog we will give a warm welcome to our new warm toned colour masks: Chocolate Brown and Caramel Blonde. Sounds yum, looks gorgeous! We'll tell you all about our two new products.
  Chocolate Brown  
Like drinking a mug of hot chocolate on a winters day, this enriched colour mask will warm up your brunette locks with a creamy, rich, deep brown hue. What's in a name?
  Caramel Blonde  
Is your blonde colour is leaving you cold? Add a creamy, caramel glow with this intensely nourishing and hydrating colour mask. Ideal for warming up light to mid blonde tones and blending out cool highlights.
  Colour and care in one  
Whether it's Chocolate Brown or Caramel Blonde: a colour mask is made to give your hair the colour of your dreams. And this colour looks best when your hair is shiny, healthy and happy. That's why in addition the pigments, we also added ingredients that deeply condition, hydrate and nurture your hair, leaving you with shiny and healthy hair. This way, your desired colour will look as crisp as possible!
  Enriched with natural ingredients and no nasties added 
Just like our other products, the new colour masks are enriched with active natural ingredients:
Shea butter hydrates and softens the hair
Avocado oil hydrates the hair and makes it more resilient
Apricot kernel oil softens the hair and the scalps and prevents dehydration
Ceramide A2 strengthens and protects damaged hair
Both colour masks are free from parabens, oxidants and ammonia.
Wanna try? Shop the Chocolate Brown Colour Mask and the Caramel Blonde Colour Mask!