Login
Log in if you are a member of The Insiders with an account.
Dont have an account? Register
Can you repair damaged hair? Yes you can!
19 Jan 2023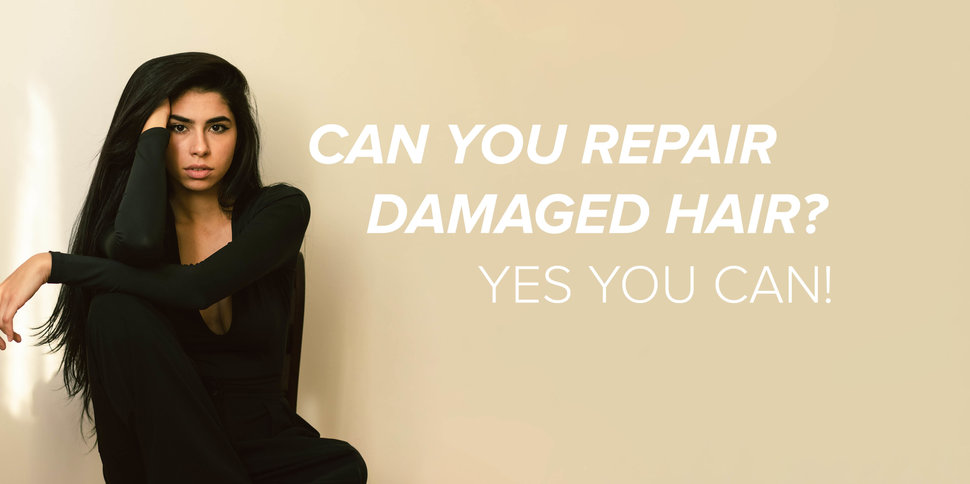 WHAR EXACTLY CAUSES DAMAGED HAIR? 
To understand how damaged hair can be repaired, we need to zoom in. On one individual hair, to be exact. Each individual hair contains sulfur bridges that keep the hair strong. Those sulfur bridges can break when using heat tools or when the hair is chemically treated, like when you're bleaching it. When the sulfur bridges are broken, the hair will become weak, dry and frizzy.
 REPAIRING DAMAGED HAIR 
Broken sulfur bridges = damaged hair. So to reverse damage, you need to repair the sulfur bridges. Good news for everyone with a damaged 'do: it is possible to repair the broken sulfur bridges! With special treatments and products containing a reconstructor you can bring your hair back to the land of the living.
 BOND THERAPY COMPLEX
Okay, so a reconstructor is what you need to repair damaged hair. That's why we teamed up with professionals to create the Bond Therapy Complex; a reconstructor that gives you a permanent result. It repairs broken sulfur bridges and is free from parabens, silicones, sulfates, phthalates, DEA, aldehydes or polymers. Nice to know: there is also nothing in it that can cause an allergic reaction.
 NATURAL INGREDIENTS 
To create shiny, healthy and restored hair, we've added several active, natural ingredients to the Bond Therapy Complex:
A very high concentration of vegetable protein with a vegetable keratin comparable to that of human hair. It penetrates the hair, reconnects the sulfur bridges and due to the widespread distribution of the protein it also repairs other areas that have been damaged.
A very high concentration of Jojoba oil which penetrates the cortex and ensures long-lasting shine and elasticity.
Vitamin E penetrates the hair and provides the entire hair with strong care
XHP Heat protection adheres to the outside of the hair and protects the condition of the hair cuticles by providing heat protection.
Vitamin B5 (also known as Panthenol) forms a soft film over the hair cuticles. This film keeps the other ingredients in the hair as long as possible and protects it against external influences. It also fills in the imperfections in the hair cuticles and gives shine.
 PRODUCTS CONTAINING THE BOND THERAPY COMPLEX 
Bugged by damaged hair in need of some serious TLC? Our products containing the Bond Therapy Complex will bring them back to the land of the living. The Kiss Of Life Shampoo and Conditioner are the perfect duo for cleaning and repairing your hair. For an extra health boost you can also use the Bond Therapy Weekly Treatment. This mask is like a workout for your hair. Healthier, stronger, more resilient hair... no sweat!