Login
Log in if you are a member of The Insiders with an account.
Dont have an account? Register
Brushy Tales - Tips on how to blow dry your hair like a pro
15 Oct 2021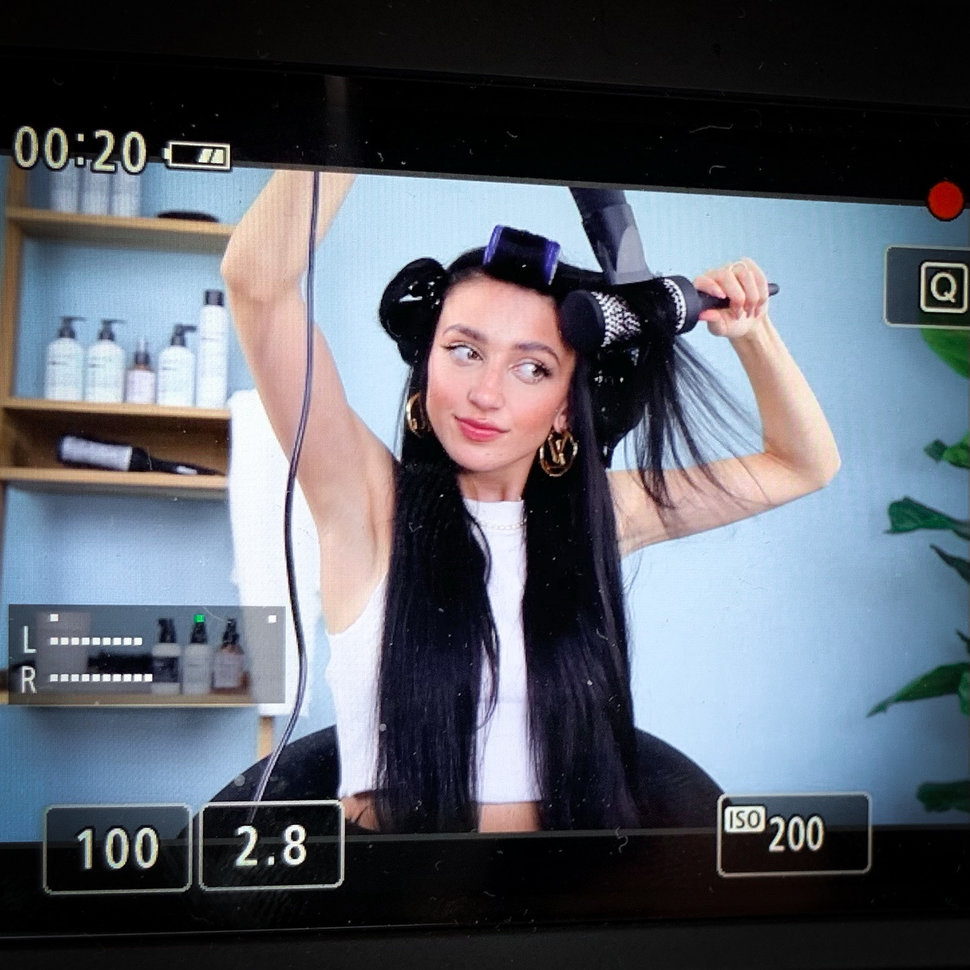 We all know the pains and aches of a bad hair day. While you're getting ready for the day, your hair simply won't cooperate and all you want to do is book a last-minute appointment at the salon. Luckily, we've put together a step-by-step guide on how to recreate a professional blow-out at home. Have a read and discover our top products for the ultimate Insiders hair look.
Out with the old, in with the new 
If you want to blow dry your hair like a pro, the first step is to upgrade to a professional hairdryer. To achieve salon-style results without compromising the health and vitality of your hair, try out The Insiders' Professional Ionic Hairdryer. The ionic technology dries your hair faster than regular airflow or heat alone, all while adding shine and softness to your blow-out. Equipped with a professional AC motor, a cool shot function, and two speed and heat settings, the Professional Ionic Hairdryer can help you achieve a red-carpet-ready look in no time. 
Prep for the process 
To make sure that your hair is well-prepped, gently brush it out with the Flat Brush by The Insiders. Designed to help you attain a professional result, the brush features high-quality bristles for low-tension brushing. The mix of natural boar bristles and extra-long nylon bristles stimulate your scalp, boost natural shine, and increase the elasticity of your hair strands. Up next, roughly dry your hair until it is about 70 percent dry. 
Medium speed: recommended for most hair types
High speed: recommended for thick and fast-drying hair
Low speed: recommended for damaged hair and extra volume at the roots 
Maximize volume and shine 
Looking for a full and sexy head of hair? Look no further than the GLAMORAMA Date Night Thickening Spray by The Insiders. This spray adds structure and hold to your hair and provides a long-lasting volume boost. To avoid damage, the spray has heat and UV protection. It is also free from sulfates, SLES, SLS, parabens, gluten, and mineral oils. To encourage hair vitality, we've added a variety of special ingredients to the spray. 
Ginger extract: prevents hair loss and dryness
 
Cottonseed oil: gives shine and promotes texture
 
Vitamin E: has a strengthening effect and restores damaged hair
 
Panthenol: has a moisturizing effect
 
X-HP thermo protector: protects against heat and UV
 
Pollution shield: prevents damage to hair and scalp caused by toxins in the air
 
UV filter: protects from sun damage

 
For smooth, silky, and luscious hair, try out our GLAMORAMA Go With The Glow Hair Oil. Its blend of argan and cottonseed oil strengthens your hair and helps prevent split ends. To add volume to fine hair, the UNDONE Supernatural Thickening Cream by The Insiders is the go-to product for an UNDONE, beachy hair look. This weightless, protein-enriched cream adds strength, hold, and fulness to your hair. Fortified with lavender, orange, and coconut oil, it has softening and hydrating properties. 
All about technique 
After adding these products to the hair, it is important to blow dry your hair with the right technique. For a voluminous and smooth finish, hold the hairdryer about 6 to 8 inches away from your hair and focus on the roots by running your fingers through your hair. Once your roots are dry, it's time to gently detangle with the High Shine Vent Brush by The Insiders. Equipped with vents, the brush allows air to circulate freely which reduces drying time. The curved shape comfortably follows the form of your scalp to stimulate hair growth while the natural boar bristles boost the natural shine of your hair.
Wrap it up 
To finish up your professional blow-out, hold the different hair sections tightly and use the cool shot function on each of them. This promotes hair elasticity, locks in shine, and holds the style in place. For a picture-perfect look, secure your blow-out with the GLAMORAMA Hold It There Finishing Spray by The Insiders. Your hair will stay flexible and touchable, with a natural shine.
More hair tips? Follow us on Instagram @insidershair