Login
Log in if you are a member of The Insiders with an account.
Dont have an account? Register
BEACH WAVE HAIRSTYLES: GET THE LOOK
14 Apr 2020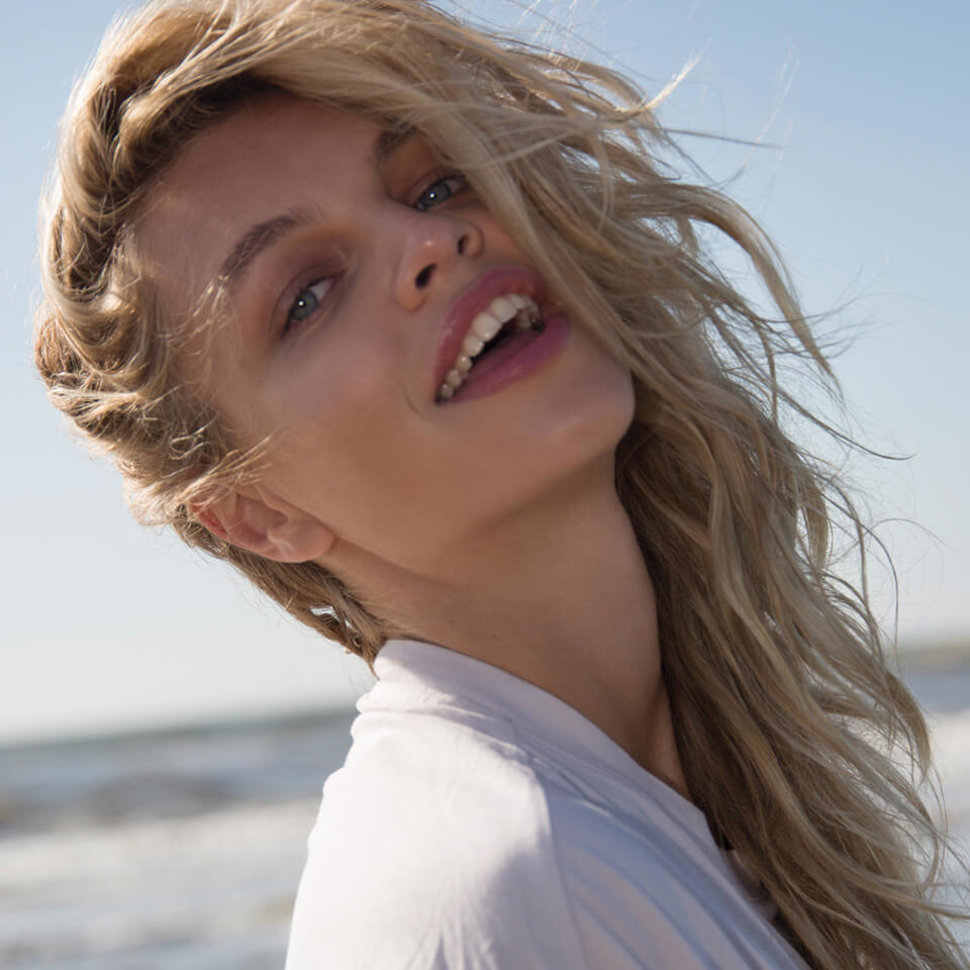 Nothing like sexy, tousled beach hair. Especially during the Summer – even when there's no beach in sight. How to create that dreamy beachy hair at home? José van Dalfsen, co-creator at The Insiders, shares her favorite beach wave hairstyles and very best tips.
THE PERFECT BASE FOR BEACH WAVE HAIRSTYLES
Perfect imperfection starts in the shower with washing your hair with the right products. Use our Walk On The Beach Seaweed Shampoo, rinse thoroughly and follow with our Walk On The Beach Conditioner. Both products contain lavender and orange oil, which hydrate your hair and scalp; well hydrated hair makes it a lot easier to create any healthy-looking beach wave hairstyle. What's next? Choose from these beach wave hairstyles below, channel your inner beach babe and get to it!
WEAR YOUR HAIR DOWN: BEACH WAVES WITHOUT HEAT
The ultimate Undone Summer look asks for loads of texture. Especially if you want to wear your hair down. Our protein enriched Supernatural Thickening Cream can be used on both wet and dry hair and functions as a hair filler, thus giving your hair more body. For this beach wave hairstyle, apply the cream to towel wet hair and blow-dry your hair until it's nearly dry (for beach waves without heat, simply blow-dry with cold air). Now make small buns all over your head and secure each of them with a bobby pin. Leave in for about 15 minutes and voilà: when you remove the buns your beach waves will be perfect. Still crave a little more beachiness or some extra waves? Work a small amount of 2nd Day Matte Paste between your hands and knead into your hair. This paste will make your hair look effortlessly cool and lived-in.
THE PERFECT CASUAL BEACH BRAID
For plenty of strength, body and volume, again, start with our Supernatural Thickening Cream. Apply to towel dry hair and follow with a little Dip In The Ocean Beach Spray. Let your hair dry naturally or blow-dry your hair lightly with our Professional Ionic Hairdryer. Now you have the perfect base for beach wave hairstyles with braids. Braid your hair casually into a regular braid, a French braid, fishtail braid or opt for multiple braids. The sky is the limit, really. But here's how you bring all those braid types to the next level: for an edgy, grungy festival finish, knead a little Woodstock Wax Spray into the ends. You can even create some dreadlocks with it! Yep, dreadlocks. Work those things, we'd say. You only live once.
BEACH HAIRSTYLES WITH ACCESSORIES
Hair accessories are a huge trend this Summer. And don't be shy, now: you can use lots of them, and play around with them, too! Use colorful head bands, scarfs, pins with pearls and glitters or whatever you can get your hands on. For an extra playful twist, make one or two braids in your neck and braid in a colored string or two. Summery perfection. Now go run wild, Summer child!