Login
Log in if you are a member of The Insiders with an account.
Dont have an account? Register
Tips and tricks for a perfect Valentine's Day end look! - Get Valentine's Day ready with The Insiders.
10 Feb 2022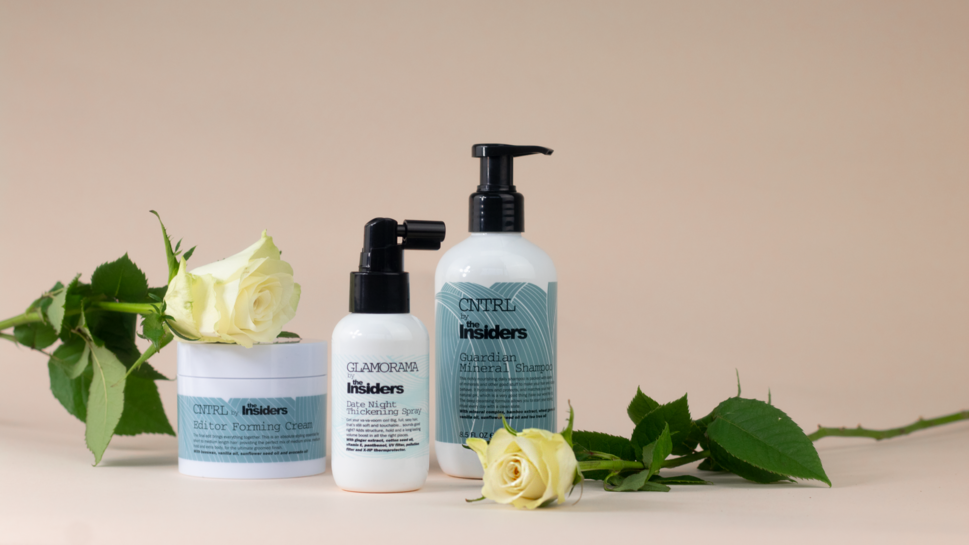 Our highlight of the month is Valentine's Day, a day where we celebrate love in all its shapes and forms. Of course, we want to look our very best for this special day, whether that be for our partner, our loved ones or even just ourselves. Although we're all looking forward to this celebration, the beginning of the year can always be a bit stressful. You're back at work, everybody is trying to reach their new year's resolutions, and things just feel a bit rushed. Instead of getting caught up in this, let's focus on keeping up that Happy Hair Feeling we started working on last month. Because remember, happy hair equals a happy you, and a happy you is what self-love is about!

Now that we've mentioned it, self-love is the ultimate state of appreciation for yourself. This form of love is developed by actively taking steps towards your physical and mental health and overall well-being. Although self-love looks different for each and every person, we can probably all agree that pampering yourself and treating yourself to new beauty routines, such as a haircare routine, definitely works. With Valentine's Day coming up, now is the perfect time to invest more time into some new self-love routines.
If you need a little help with styling your hair for a special Valentine's Day date, we have our CNTRL collection up and ready for you. If you have rebellious hair that likes to fall out of line, look no further. The CNTRL collection is designed to keep your hair in place and stop it from messing around. From shampoo to grooming cream and pomade, the CNTRL collection offers everything your heart desires. Equipped with natural ingredients, the CNTRL collection will give your hair all the love and care that it needs without making it look greasy or oily. This makes the CNTRL collection also very popular among our male Hair Lovers.
The key ingredients are bamboo extract, tea tree oil, vitamin E oil and wheat seed oil.

Bamboo extract has scalp-soothing properties, improves blood circulation, strengthens your hair follicles, and promotes thick and healthy hair growth.

Tea tree oil soothes the scalp, reduces dandruff, and minimizes excess oil production. On top of that, it balances the pH level of your scalp and thus stimulates the hair growth cycle. The natural antioxidant effects of vitamin E oil support a healthy scalp and promote hair growth.
Although the entire CNTRL collection is loaded with benefits, there are two specific products that deserve some special attention. If you'd like to create a trendy Valentine's Day hairstyle for short to medium length hair, such as a bro flow, pompadour, or a slicked-back look, try out The Insiders CNTRL Editor Forming Cream. This essential ties everything together and keeps your hair in place all day long. It's the perfect combination of medium shine, medium hold, and extra body. For those who need a little bit more than just medium hold, we've got The Insiders CNTRL Bossy Molding Paste. This product works great for a low fade hairstyle and is packed with healthy ingredients. It shapes and thickens the hair with a strong hold, leaving a natural, soft, and touchable finish.
As you might know, we always preach hair health above everything. To achieve the ultimate The Insiders Valentine's look, it's important to nurture your mane and avoid things like heat damage. Remember to always use a heat protecting product whenever you use styling tools such as a flat iron, a curling iron or a blowdryer. This way you can ensure that you'll maintain a happy, healthy head of hair. Our founder and international award-winning hairstylist Andy Uffels recommends The Insiders RESCUE My Hero Wonder Spray as the ideal heat protecting product.
Some days, our hair needs a little extra love and care. After all the Valentine's Day styling, it's good to introduce a nourishing hair mask into your regimen, especially if your goal is to deeply hydrate and moisturize your hair. Deep hair treatments are key when it comes to maintaining the vitality of your hair. If you have coloured hair, try and play around with colour enhancing hair masks to create that extra shine. Find all The Insiders COLOUR LOVE Colour Masks hair masks here. For tired, damage-prone or stressed curls, try out The Insiders My Curls & I Hydrating Mask which is packed with nurturing ingredients like jojoba oil, avocado oil and cotton oil.