Login
Log in if you are a member of The Insiders with an account.
Dont have an account? Register
SUMMER MUSTHAVE DUO FOR THE PERFECT BEACHY LOOK
02 Jul 2021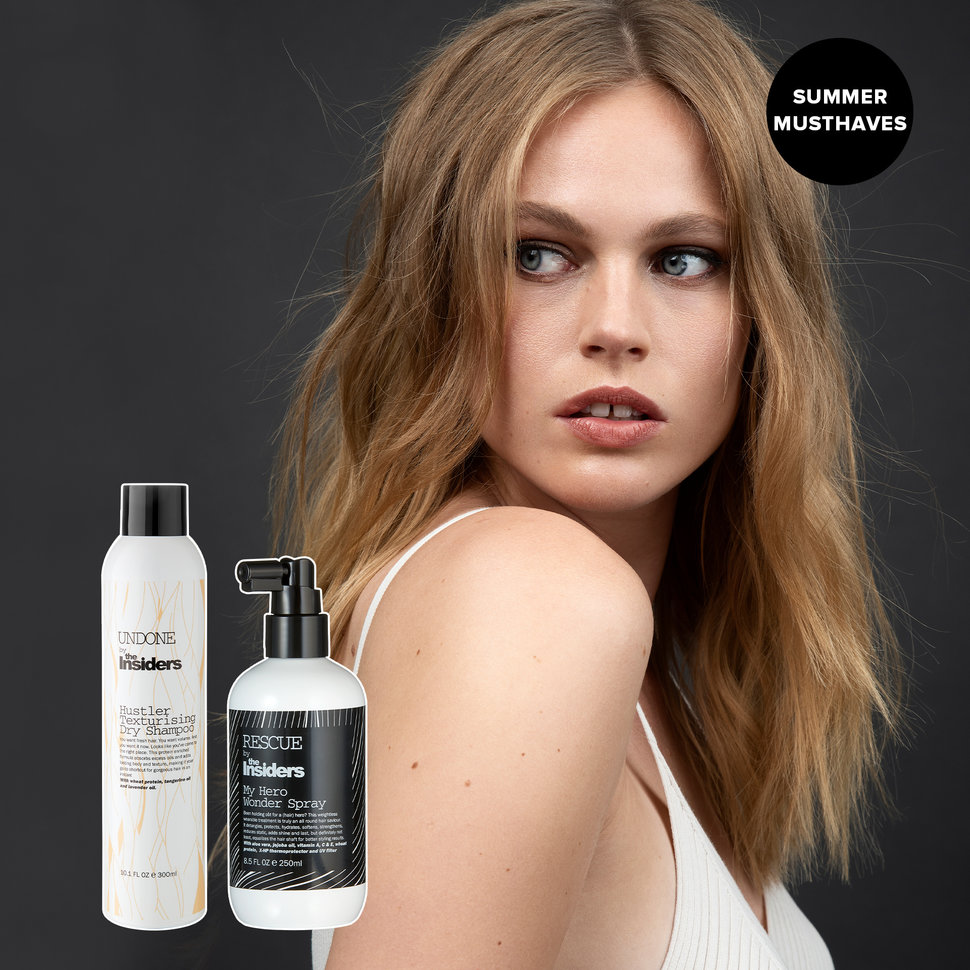 SUMMER MUSTHAVE DUO
Beachy perfection comes in two steps. First, you'll want to protect your hair against damaging UV rays and repair it from any harm done already. Secondly, you'll want to create that lush and beachy texture we all love so much. This summer must-have duo takes care of both. Let's have a closer look at them.
Protect & Repair with My Hero Wonder Spray
This weightless and wearable treatment offers reliable UV protection and is stuffed with powerful and nutritious ingredients like aloe vera, jojoba oil and panthenol. It detangles, protects, hydrates, softens, strengthens, reduces static and adds shine. Bonus: with its musky and exotic aromas with frangipani and vanilla flower, this spray makes your hair smell irresistibly summery.


Beachy volume with Hustler Texturising Dry Shampoo
Once your hair is nourished and protected, follow up with our Hustler Texturising Dry Shampoo: your go-to product for fresh and voluminous beach hair. The protein-enriched formula absorbs excess oils and adds lasting body and texture. Like you've been hanging out on the beach all afternoon and danced at some tropical beach party until the sun sank in the sea...
Tempted to treat your hair to an irresistible dose of summer? Order our summer must-have duo here.