Login
Log in if you are a member of The Insiders with an account.
Dont have an account? Register
NEW: GO WITH THE GLOW HAIR OIL (+ TEMPORARILY FREE MINI!)
07 Jun 2021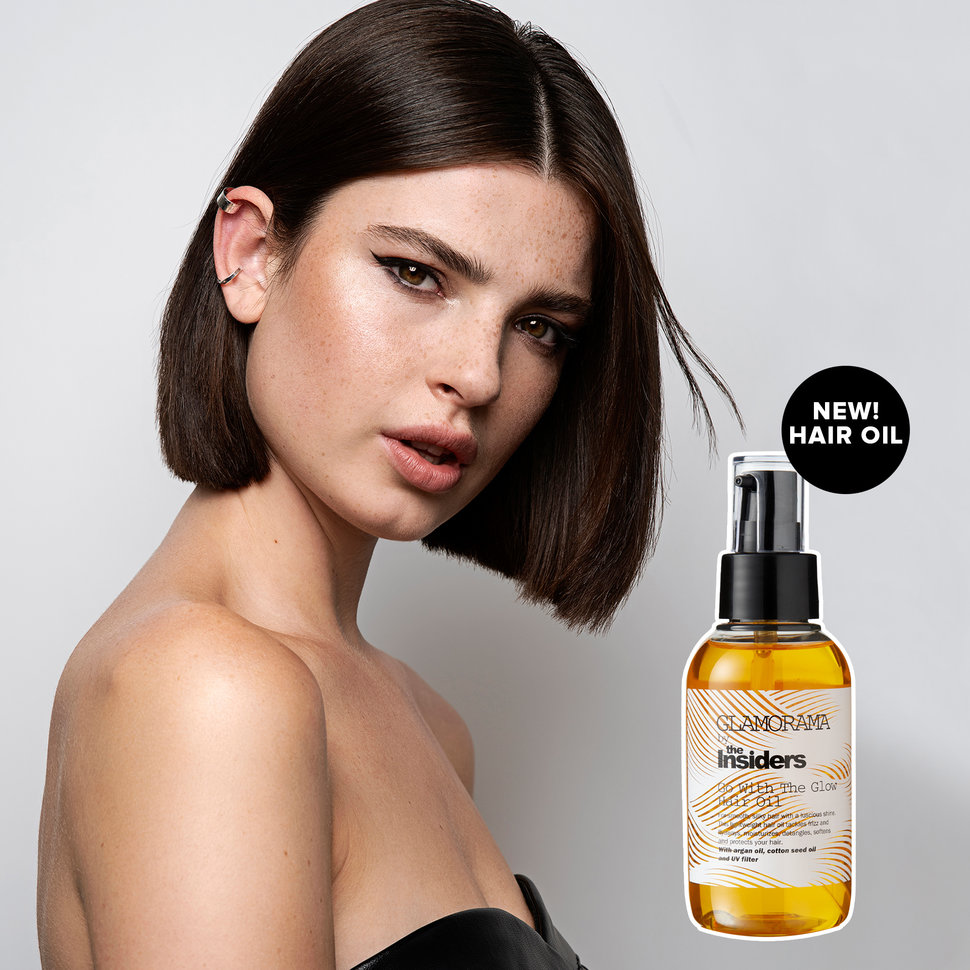 Is your hair normal to fine and can it use some shine, but are you afraid to lose volume? Then our Go With The Glow Hair Oil might just be your new product match. This oil was especially created to make hair look radiantly healthy, without weighing it down whatsoever. In other words: you won't have to sacrifice any volume to get shine, and your hair won't look greasy or unwashed one bit. With this lightweight oil even fine hair can be voluminous and shiny. Every. Single. Day.

THE BEST HAIR OIL FOR FINE HAIR
We worked long and hard on this product and – as per usual – tested it vigorously until we were 100% satisfied. This oil will not only make your normal to fine hair look healthier; it will actually make it healthier. The unique formula is enriched with nourishing argan oil, a protecting UV-filter (hello, summer!) and non-oily cottonseed oil to tame frizz and strengthen your hair.

The Go With The Glow Hair Oil is so light, that you can use it every day without having to fear nasty and greasy buildup. It's the final step in your hair routine; the shine-adder that won't let (or weigh!) you down.

TEMPORARY DEAL: GET A FREE MINI WITH YOUR ORDER!
To celebrate the launch of our new precious oil, we temporarily have a deal for you: if you order the Go With The Glow Hair Oil now, you'll get a free Mini Date Night Thickening Spray worth € 15,95 (100 ml).

Get your shiny va-va-voom on and order here!