Login
Log in if you are a member of The Insiders with an account.
Dont have an account? Register
Shine On! - Tips on how to keep your hair healthy during autumn
17 Nov 2021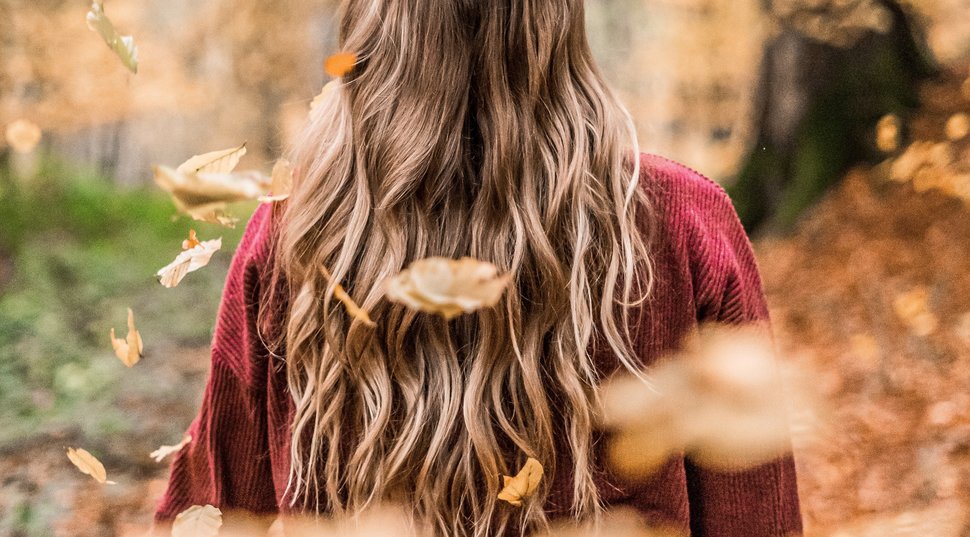 The leaves are turning, the days are shorter and the cold is setting in. Autumn is officially here. For many of us, this time of the year consists of finding the best remedies for frizzy, dry and brittle hair. To help you maintain a healthy, shiny mane, The Insiders has put together a range of professional hair products. Explore the autumn haircare guide below.
Let's get theoretical
We know that shine is synonymous with healthy hair, but what exactly causes it? Well, shine goes hand in hand with light reflection. The more reflection there is, the more your hair will shine. Of course, different hair types will have more or less natural shine. Dark hair is usually shinier than light hair, and straight hair tends to be more reflective than curly hair.
Deep cleanse first
It's important to start with a clean base. Styling products often leave residue, which leads to product build-up. Waxes and gels in particular tend to build up residue, especially on curls and shorter hair. This is where a clarifying shampoo like the CNTRL Guardian Mineral Shampoo can save the day. Packed with minerals, the gentle yet deep cleansing formula of this daily shampoo nourishes your scalp all while stimulating, hydrating and protecting.
All about conditioner
Next up is conditioner, which both de-tangles and protects your hair from damage. Try out the RESCUE Kiss Of Life Conditioner, which smoothes down the hair cuticle and brings fragile hair back to life. Always make sure to rinse it out well so it doesn't weigh your hair down.
If you want to go the extra mile, you can deep condition your hair by letting the product sit for 5 to 10 minutes. This allows the ingredients to penetrate the hair shaft and give it an additional moisture boost. Especially chemically treated hair can benefit from a weekly hair mask. Not only will this make your hair look and feel better, but it will also help prevent split ends.
Cold rinse magic
Although it might sound unpleasant, a cold rinse can work wonders for your hair. After washing and conditioning with warm water, which opens up the cuticle and lets products penetrate, a cold water rinse closes the hair cuticle and seals everything.
Post-shower care
For the perfect anti-frizz result, gently blot your hair with a soft microfibre towel like the CURL CRUSH Curl Coach Anti-Frizz Hair Towel. Roughly rubbing your hair dry causes friction and lifts the cuticles, resulting in a coarse surface.
Pro tip: don't coat your hair with too many products. This can make your hair feel gummy and dull. Instead, work with a nourishing hair oil like the GLAMORAMA Go With The Glow Hair Oil. This oil counteracts the effects of the cold by sealing in moisture and leaving your hair shiny and silky without compromising volume.
Explore colour
Temporary colour is another shine enhancer. Its reflective properties will give your hair a glossy finish. Have a look at our COLOUR LOVE range:
Brown:  Cool Brown Colour Mask
Blonde:  Beautiful Blonde Colour Mask
Copper:  Bright Copper Colour Mask
Heat in moderation
For an extra sleek result, try our Professional Ionic Straightener. It features the iconic Insiders technology that eliminates frizz and enhances shine while the ceramic plates ensure even heat distribution. To avoid heat damage, use it on dry hair only and no more than three to four times a week.
Now that your hair is well-equipped for autumn, it's time to shine on!