Login
Log in if you are a member of The Insiders with an account.
Dont have an account? Register
Hair Happiness Starts Here! Finding Your Perfect Hairstylist
13 Sep 2023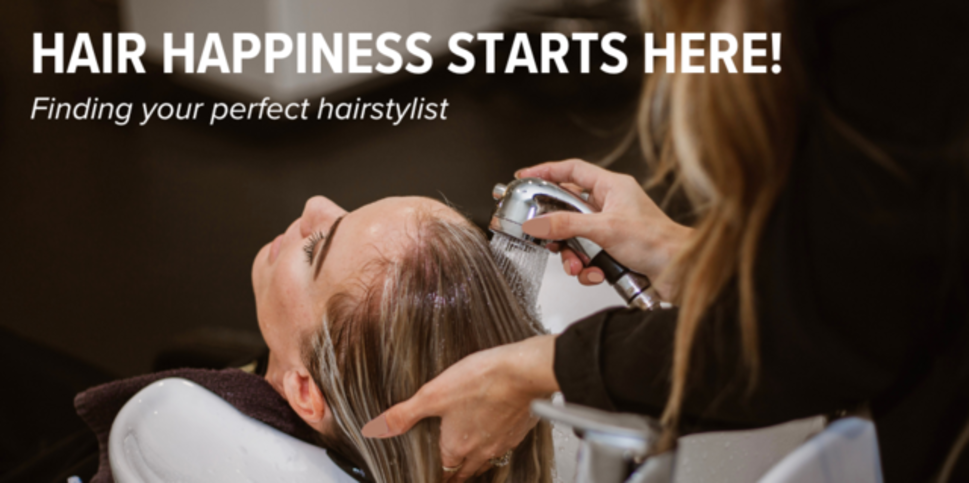 Finding the right hairstylist can be an art in itself. After all, your hair is a crucial part of your identity and personal style. Whether you're seeking a new look, a refresh, or anything in between: there are several key aspects to consider when finding the perfect hairstylist. Below, I'll provide you with some practical tips that I hope will be beneficial!
1. Experience and Expertise
To begin with, a good hairstylist possesses experience and expertise. Most hairstylists with experience have developed a certain "touch" and can better assess hair and situations than someone who is just starting out. While it's nice if they are up to date on the latest trends and cutting/coloring techniques, it's not a must, because it's always about what truly suits you. The ability to observe (and listen!) and receive sound personalized advice is more important than merely knowing the latest trends. Feel free to inquire about their training and experience to get an idea of their skills. You might also find this information on their website.
2. Communication Skills
Alright, a good hairstylist listens to your wishes and needs. They ask the right questions, take the time to do so, and provide advice based on your hair type, face shape, and lifestyle. They also consider the technical (im)possibilities with your hair. Open communication is essential to ensure you get the desired look. A good hairstylist should also be able to tell you if something won't work based on your hair type or preference. Always make sure your hairstylist can see you before your hair is washed, wearing the clothes you plan to wear, and with dry hair (!). This helps them get a good sense of your identity and the natural flow of your hair. So, no phrases like "go to the sink first." A good hairstylist will take a moment to sit down with you before the treatment begins.
3. Creativity
Hairstylists are true artists. They should be creative and capable of creating unique looks that suit you. A good hairstylist can combine cutting techniques with a certain "feeling" or "touch" to ensure that your hair not only looks great but also has that extra something. That extra something might be that your hair stays in style for a few weeks longer or that you consistently experience added volume in your hair. It's a touch that's difficult to explain but is often recognized by a hairstylist who takes a moment to observe your hair from a distance during the cutting process. They should be genuinely engaged in working with your hair (and not talk too much about their vacation, for example!). Also, look at the online portfolio of the salon. Good salons often offer this option. And ask for previous work to get a sense of their creative abilities.
4. Customer Service
A good hairstylist cares about your satisfaction. They are friendly, professional, and punctual. A positive customer experience is just as important as the end result. It's nice and important if the hairstylist leaves room for your opinion and feedback immediately after the treatment. If you're honest with your feedback, you can achieve the best results together. Even in the case of a complaint, whether it arises a few days or weeks later, a good hairstylist should listen carefully, take the complaint seriously at all times, and offer compensation in some form, always with a smile