Login
Log in if you are a member of The Insiders with an account.
Dont have an account? Register
Sunflower extract: the key to strong, shiny and healthy hair
16 Feb 2023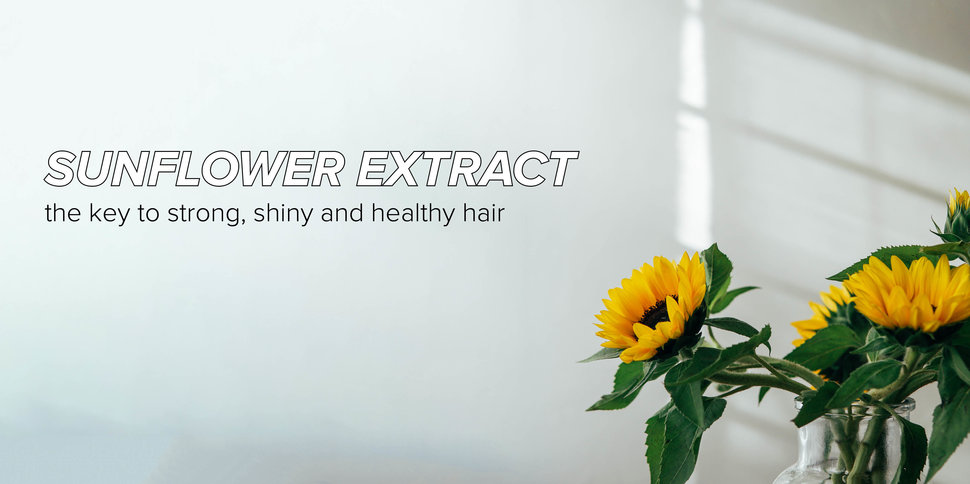 Strong, shiny and healthy hair: if you'd ask us, those are the three things you need to create beautiful hair. And sunflower extract is an ingredient that can really help you in doing so. How? We will tell you all about it!
 OPTIMAL NOURISHMENT 
Sunflower extract is a lightweight substance. And we like that, because that means that it can be easily absorbed by the hair. It deeply penetrates the shaft of your hair, where it can provide optimal nourishment.
 RICH IN VITAMIN A AND E AND A STRONG PROTECTOR 
Sunflower extract is rich in vitamin A. This is a powerful antioxidant that protects the hair from UV-rays and its damaging effects. That's why products with sunflower extract are perfect to keep your locks healthy when going out in the sun. Sunflower extract is also rich in vitamin E, which fights off free radicals that can damage and weigh the hair down. That's why this ingredient is perfect for volume shampoos and conditioner, like our Daydream Volume Shampoo & Conditioner. Basically, sunflower extract is like a bodyguard for your hair.
 MOISTURE, MOISTURE, MOISTURE 
Not only does sunflower extract protect the hair, it is also great at moisturizing and conditioning. Sunflower extract is an emollient, which means that it helps the hair lock in moisture without weighing the hair down. This way, it makes your hair soft and shiny. And because of the intense moisturizing and conditioning, it also reduces frizz and breakage. That's exactly why we've added sunflower extract to our Beautiful Blonde, Bright Copper and Cool Brown Colour Mask.
 RICH IN FATTY ACIDS 
Last but not least, sunflower extract is rich in linoleic acid. This fatty acid helps prevent hair loss and stimulates the natural growth of healthy hair. So healthy, shiny and strong hair guaranteed with sunflower extract!