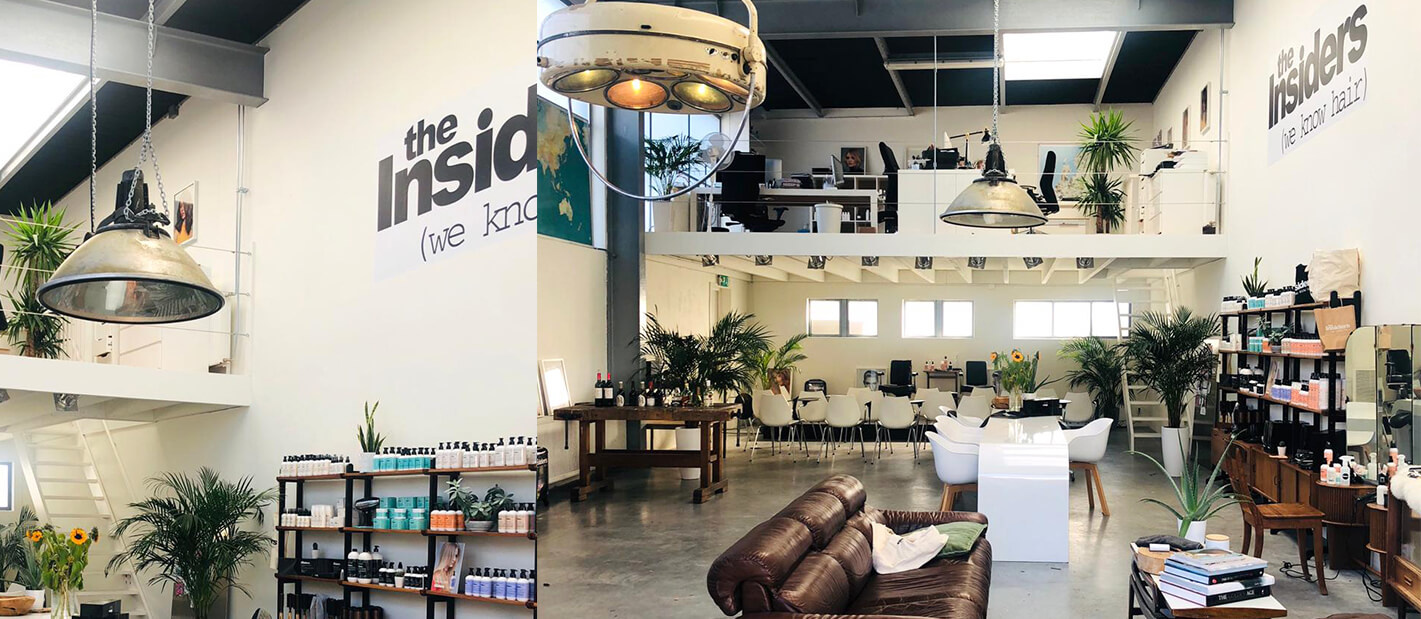 NEW JOB – DIGITAL MARKETEER
36-40 uur per week 
Ben jij dé Online Marketeer die de complete marketing van The Insiders naar een next level wil tillen? Bij The Insiders krijg jij de unieke kans om met totale vrijheid & verantwoordelijkheid de online marketing in te vullen en op te bouwen from scratch.
Het team van The Insiders bestaat uit enthousiaste en zeer betrokken medewerkers die samen werken aan de verdere groei van The Insiders met persoonlijke, interactieve en onderscheidende marketing. Ons team is ambitieus en de sfeer is informeel en professioneel. 
Je solliciteert op een uitdagende baan bij één van de leukste haarmerken van Nederland met internationale ambities. Het is een zelfstandige functie waar je volop mogelijkheden krijgt jezelf te ontwikkelen. We houden regelmatig teamoverleg én gezellige borrels. We staan altijd voor elkaar klaar en hechten veel waarde aan verantwoordelijkheid, passie, loyaliteit, vrijheid, groei en resultaat.
Als online marketeer lever je een proactieve bijdrage aan relevant verkeer op de website, maakt analyses, levert marketingadvies, zet je in voor goede conversie, optimaliseert klantenbinding, analyseert testen en geniet van de uitvoering. Je bent op de hoogte van de laatste ontwikkelingen binnen SEO en SEA op verschillende online platforms en vertaalt dit naar kansen voor The Insiders. Samen met het kleine en gepassioneerde team zet jij in op een optimale strategie. Je verdiept je in online-gerelateerde onderwerpen en kunt goed schakelen tussen tactisch denken en praktische uitvoering.
In deze functie ben je o.a. verantwoordelijk voor:
Onlinestrategie en uitvoering
SEO + SEA; 
Display advertising; 
Affiliate marketing; 
Email marketing;
Social Media marketing;
Analyses en ROI;
Conversies optimaliseren door het voeren van A/B splittesten.
We bieden je uitstekende faciliteiten, een marktconform salaris met groeimogelijkheden.
Je bent taakgericht, analytisch, proactief, ambitieus, nieuwsgierig, flexibel, kritisch en kunt snel schakelen. We vinden het leuk als je durft te dromen en komt met ideeën en strategieën.
Wil je echt slagen in de rol, dan heb jij de volgende must-haves:
Een afgeronde hbo-/wo-opleiding, op het gebied van (online) marketing;
2+ jaar relevante werkervaring;
Technieken voor conversie optimalisatie;
Kennis van marketing automation;
Goede schrijfvaardigheid en communicatie skills in Nederlands en Engels. Creatief in woord;
Ervaring met SEO + SEA;
Affiniteit met marketing, social media, de laatste trends;
Ervaring met MS Office/ InDesign/ Photoshop is een pré;
Een Google Analystics-certificaat. Google Tag Management en Google Data Studio zijn een pré
Een gestructureerde werkwijze en verantwoordelijkheidsgevoel.
Heb jij affiniteit met beauty en ben jij altijd op de hoogte van de laatste ontwikkelingen online? Dan ben jij de Digital Marketeer die we zoeken! Solliciteren kan tot en met 30 september 2020. Wil je meer weten over deze vacature? Neem dan contact op met: Jozefien van Son, Content Manager van The Insiders via: [email protected]   
Join us! www.insidershair.com
STORY
The Insiders story begins its journey on a sunny Friday morning in 2013. While walking on the beach in Spain, Amsterdam based business partners Andy Uffels, Loes Schouten and Penny Slaney decided it was about time to start realizing their dream. With plenty of experience in the hair industry, access to trade secrets and a great network of experts around them, it was a logical and natural step to start developing an exciting and professional boutique hair brand. They took the leap, started creating and soon enough they launched their very first innovative and amazing product collection: The Insiders was born.
Today we include successful partner salons, our very own studio, a co-creation platform, an energizing creative design and education team and a business support team with a personal approach.
We are hairstylists at heart and we know hair. Our vision is to connect experiences, dreams and ideas to create amazing products. To give control back to the salon owner. Since the beginning the approach in formulation has always been to respect hair, to include natural goodies and to add UV and Heat Protectors wherever possible. Developed by hairdressers, for hairdressers.
Click here to discover our values.
WE OFFER
• A high energy atmosphere
• Collabration with dynamic, creative professionals
• A personal approach in an open, transparent culture
• Competitive base salary
• Free and discounted products
• Personal growth through education
• International opportunities
CAREER ADVANCEMENT

We give respect and place maximum value on our employees, our customers and our business partners as basic ingredients in the recipe for our success. We respect the talents, creativity and diversity they bring to our entire business and philosophy. We are committed to the recruitment, retention and development of a diverse workforce with regard to gender, race, ethnicity, sexual orientation or disabilities.
ABOUT TO FALL IN LOVE
Find your dream job and rewrite your history. Send an email to [email protected] and find out about our current opportunities.