Inloggen
Als je al een member bent van The Insiders, log dan in met je e-mailadres en wachtwoord.
Dont have an account? Registreren
After years of creating hair looks for models and celebrities worldwide, award-winning hairstylist Andy Uffels and his expert team decided it was time to make these hair looks available to every Hair Lover.
Andy Uffels is a well-known name in the hairdressing industry. He has won numerous awards, including Dutch Hairdresser of the Year three times, European Champion, World Champion, Hall of Fame Award, and World Master of the Craft. Andy worked for many years as a session stylist at Fashion Weeks in Milan, Paris, and London, and contributed to various editorial beauty and fashion shoots with magazines such as Elle, Vogue, and Marie Claire. His philosophy is based on creating hairstyles that are easy to wear, versatile, and low maintenance.
Andy is the founder of the professional hair brand, The Insiders. The Insiders represent a group of hair experts who share inside expertise and co-create beautiful products. Each of the products is a statement and a reminder of what they stand for within the community. Following your heart, loving a free spirit, daring to dream, taking action, and standing up for what you believe in.
We asked Andy how he started, what the sources of inspiration are, and what the plans are for the future.


When and how did you come up with the idea of The Insiders?
Andy: "On a sunny Friday morning, spring 2013 on a beach in Spain, after many intense business years and personal ups and downs, my ultimate dream and creative ideas finally came together.
During the period when I owned hair salons, one of our hairstylists had an idea to develop our own Blond Shampoo and incorporate a new type of color pigment. We further developed this idea and brought it to our own salons. It was a huge success and our customers started asking us to develop more products. It felt like I was given the opportunity to fulfill a long-cherished dream; starting a boutique hair brand based on insider knowledge and expertise.
With years of experience in product development at Unilever, Philips, and Procter & Gamble, starting a brand was a relatively small step for me. And a logical step as well, with all the access to trade secrets and the great network of experts around us.
And these experts had so many great ideas…we just had to do something with it.
The concept? We blend insider expertise with a dash of hair love. Our secret ingredient? Co-creation with the best and award-winning hairstylists. We bottle up everything we know, then add a sprinkle of serious testing. Why? To get exceptional haircare solutions that deliver remarkable results.
Penny, Dewi & Loes (with a strong sense of beauty and business) became my business partners, and The Insiders was born.
From the beginning, we knew that we wanted to do something involving co-creation, great ingredients, the power of confidence and sustainability.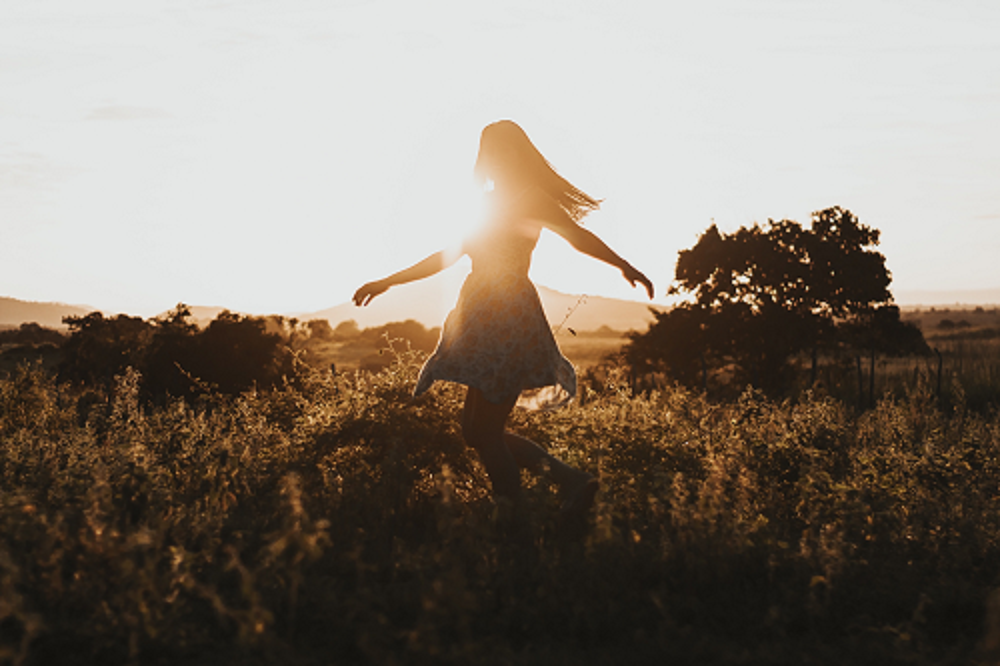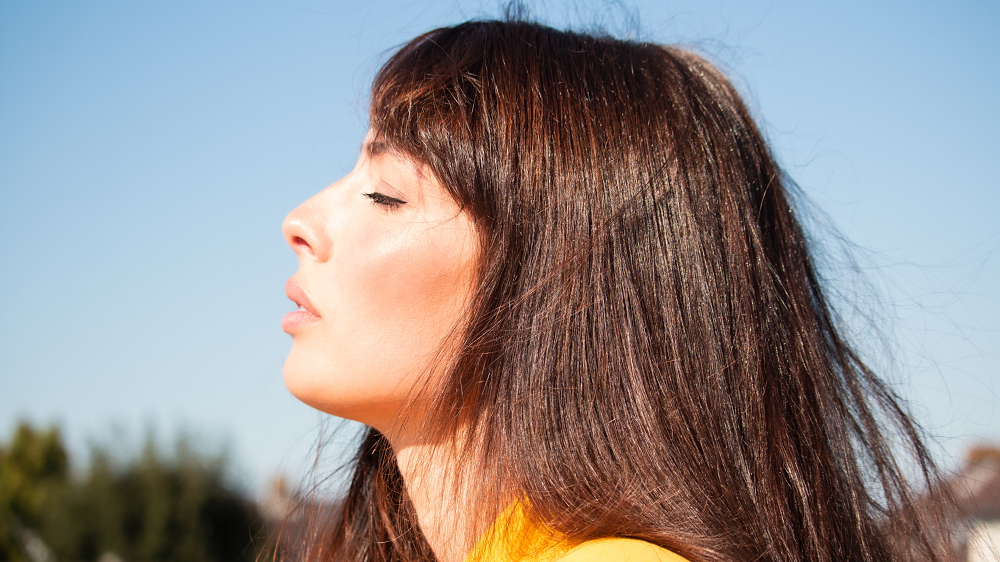 How do you want the team of experts to express these ideas?
Andy: "We love a free spirit. Someone with a free spirit possesses a strong sense of individuality, independence, and a non-conformist attitude. Being a free spirit means valuing personal freedom, creativity, and spontaneity. Free spirits often prioritize embracing new experiences with an open heart and mind. All our products started with a creative idea from one of our free-spirited expert stylists. Every product is part of the whole story.

We want our brand to embody these values and encourages our customers to express themselves freely through their hair. Our products work their magic, solving hair dilemmas and boosting confidence. Great hair is about feeling incredible and super confident. We empower you to be your most confident self with products that work for you. Get the building blocks for your best hair and feel amazing.

Our products are powered by cutting-edge science, so your hair transformation is as real as it gets. Confidence starts with results, and we've got the formula to deliver them. We're not just a company; we're a community. Our clients feedback shapes our magic, making our products better with every bottle. Their confidence fuels our innovation.


We would love our community to discover our secrets to effortlessly beautiful and healthy hair. Our products, infused with the goodness of essential oils, natural ingredients, proteins, heat and UV filters and more, promise not just style but the vitality of healthy hair. We solve hair problems and provides dream hair. We use advanced tech and top ingredients for long-term hair health. And our unique fragrances have specific mood and confidence boosting benefits.
The whole process is so much fun. I just love working together with passionate people".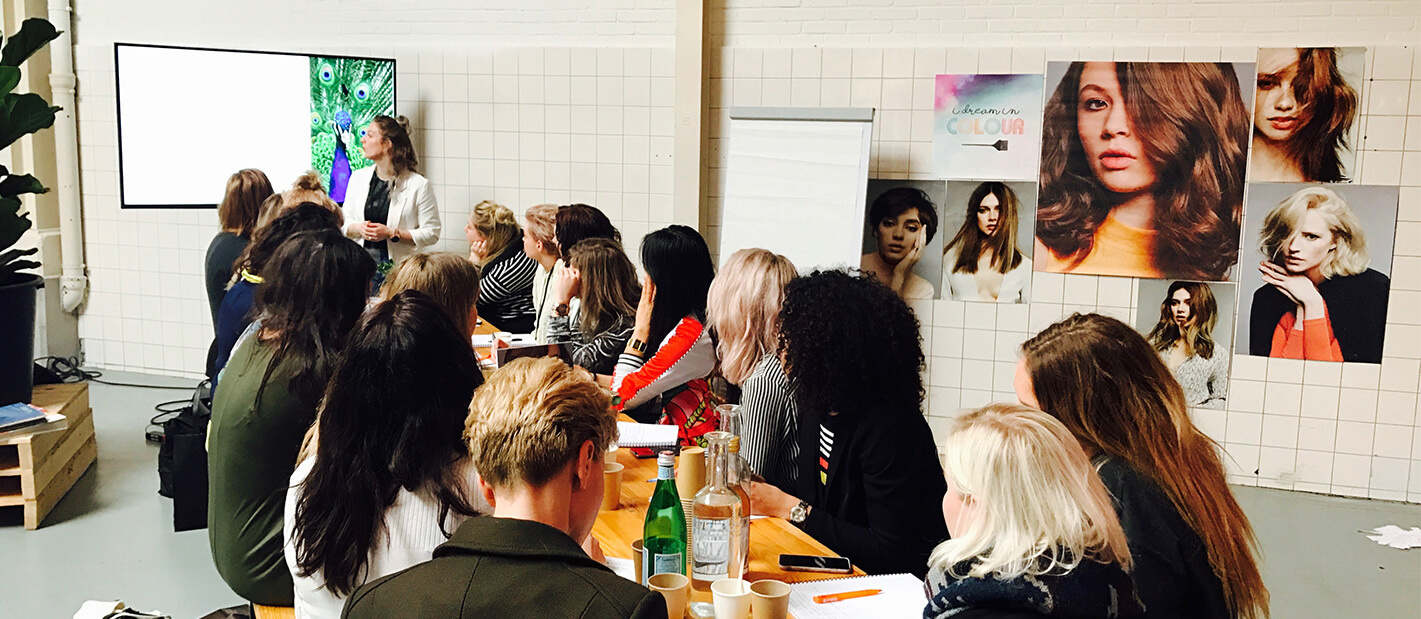 Can you tell us a bit more about the brand personality and values?
Andy: "All of us look at ourselves as no nonsense, open minded, free-spirited people. Our hearts are diverse and have one thing in common; we have dreams and ideas to live for.
At our core, we're all about people – you're way cooler than our spreadsheets could ever be! We enjoy life. We want to have a bit of fun too, you know. Hanging out with nice, interesting people that can make you laugh or cry. With great food to accompany. And we love to travel, to explore the world and to discover beauty in all aspects of life.
We commit to further build a community with like-minded souls. Honesty is at the heart of our approach, encouraging our community to share their sincere opinions, both positive and negative, when discovering new products.
Our customer feedback loop is our secret sauce. We listen, adapt, and continually improve, keeping us at the forefront of the hair world. We've got ears like a hawk and our clients' needs top at our list! Our employees? We treat 'em like family, they're like the heart and soul of our inclusive workspace.
We inspire people to venture down new paths, embrace new experiences. Our brand personality further radiates enthusiasm and positivity, emphasizing the power of discovery and sharing hidden treasures".


How do you see the future of The Insiders?
Andy: "We like to shake things up a bit sometimes. It's fun to think without limitations, being creative and challenge routines. Explore new markets and distribution channels. Invite our community to create. And we will continue doing that. Fits with the free- spirited mind, I guess.
Within our co-creation team, we have full respect for each other, we help and support where we can. We inspire. We share. We trust. We award others for great ideas. And, of course, we will continue to create amazing products that people love.
We want our fans to discover a haircare journey inspired by inside information of our co-creation experts, offering them a multi-step routine that brings the desired outcomes. Starting from nourishing shampoos and conditioners to leave-in treatments and great styling products, every item within The Insiders collection is thoroughly crafted to guide you towards your hair aspirations. Each product is designed to provide you with the best quality hair. 
We have established a production facility in Italy where our products are sustainably manufactured. We've got to show some love for our planet—it's our one and only home! By keeping it awesome, we secure our future, happiness, and a kick-butt habitat for generations to rock. Plus, we're all in with our sustainability and charity program! We're taking small steps every day through our sustainability program. A portion of the proceeds goes to charities; we plant trees in rainforests, and we invite our community to join us on the journey to a greener planet".


Are there any insights you have gained during or because of the existence of The Insiders?
Andy: "We have gained so many insights since the inception of The Insiders, and it's quite challenging to filter out just a few! But if I had to choose, perhaps the most beautiful insight has been that a new door always opens when you close one. Not everything you undertake is successful, and then it's beautiful to find the truth and the peace of mind to just continue with a lot of love and energy."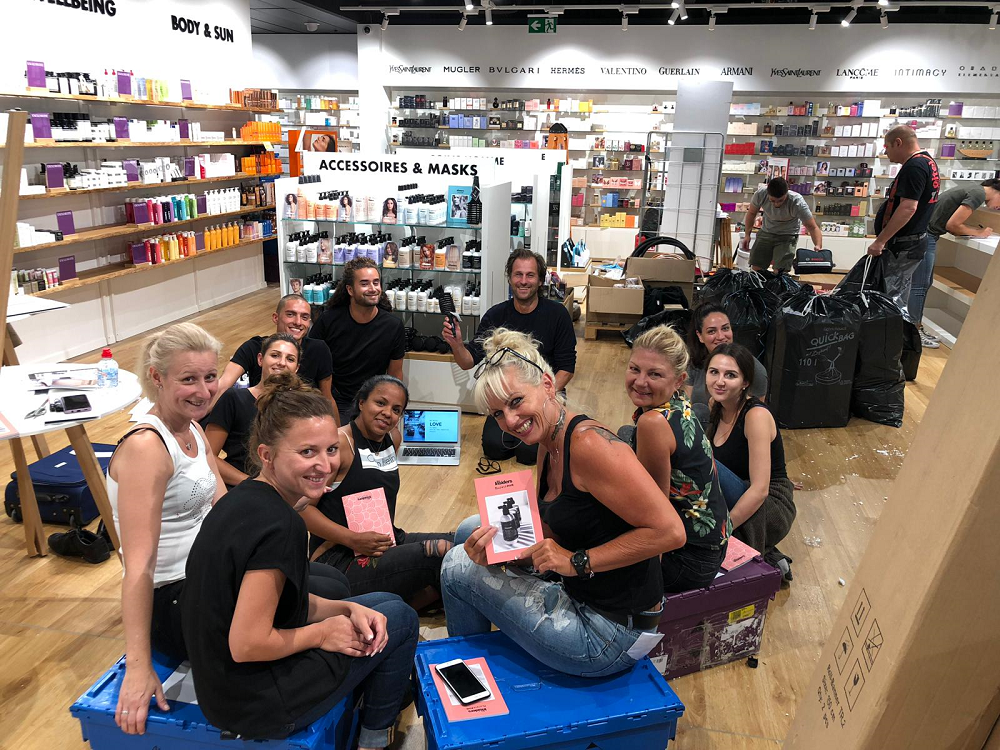 Are you proud of what you guys have achieved?
Andy: "Above all we are grateful and humble. There are so many nice challenges each day, there is really no time to rest. It's a wonderful busy life. Having said that, we believe in the beauty of little things, and we take time to enjoy it. A beautiful raindrop in autumn or a fresh flower in springtime can make us instantly happy. We never take anything for granted. And, personally, I love the fact that we really try to be intuitive all the time. To be sensitive and not to be distracted by anything else. Each product undergoes meticulous testing to meet our high standards. Do our lab people think that we're a pain in the ass sometimes? Yep, but we don't care".