Login
Log in if you are a member of The Insiders with an account.
Dont have an account? Register
5 tips to add volume to your curly hair
23 Feb 2023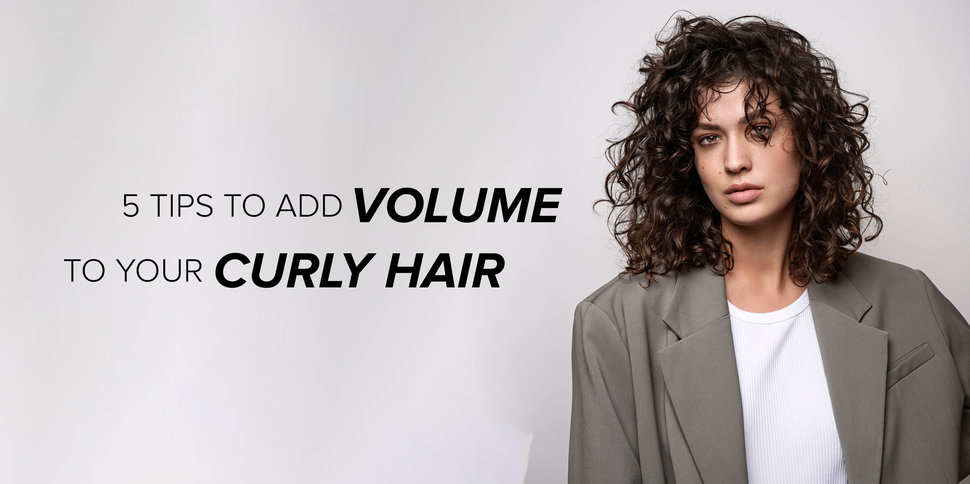 Nine out of ten times, your curls will look best when they're nice and voluminous. But creating volume in your curls can be quite the struggle, especially when your hair is long. Don't worry: with our five tips your curly hair will get a big volume boost!
 GET A HAIRCUT 
A good cut can make a big difference for your curly hair in many different ways, and also when it comes to volume. Go to a hairdresser that is experienced in cutting curls and you can get yourself a beautiful cut that can maximize your curls natural volume. Exactly what you need!
 USE THE RIGHT CONDITIONER 
Conditioner can weigh your hair down. And that's something you want to avoid when you want a voluminous look. So when using conditioner, use one that's caring for your curly hair -because curls need special care and some extra love- but doesn't weigh the hair down. The Bring The Bounce Conditioner is specifically made for curly hair and is packed with curl-loving ingredients that activate curls while restoring them. The lightweight formula makes your curls soft, shiny and manageable without weighing them down.
 BLOW DRY YOUR CURLY HAIR UPSIDE DOWN 
To create volume, it's important to blow dry your hair in the right direction, because you need to lend gravity a hand. So if you want volume, you shouldn't blow dry your curls downwards in their natural direction, but upside down. Bend over, blow dry your hair and there you go!
 USE A DIFFUSER 
When blow drying your hair, add a diffuser to your routine, because it's a miracle worker when it comes to curly hair. A diffuser evenly spreads the airflow and heat from your hairdryer to support and maintain your curls while you dry your hair. If you use the diffusers pins to lift the hair at the roots, you'll instantly add some volume to your curly 'do.
 USE A MOUSSE 
With the right mousse, you can give your curls a big volume boost. A mousse adds definition and body to your curls, and that's exactly what you need for a voluminous head of curls. The Curl's Best Friend Styling Mousse is specifically made for curly hair -what's in a name- and not only adds body and definition, but also cares for your curls while eliminating frizz and adding a soft, non-sticky shine finish.